From September 12th to 14th, eSUN will showcase a diverse range of products and applications at TCT Asia 2023, booth D58!
Post time: 2023-09-08
From September 12th to 14th, the TCT Asia 2023 will be held at the National Exhibition and Convention Center (Shanghai) 4.1H. As a renowned event in the additive manufacturing industry, this exhibition will bring together leaders in the 3D printing sector to showcase cutting-edge innovations and process technologies.
As a manufacturer of 3D printing materials, eSUN will present a diverse range of products and rich applications at this exhibition. In addition, we are focusing on industry hot topics like "high speed" and are ready to provide solutions from material manufacturers to ensure high-speed compatibility. We warmly welcome you to visit our booth!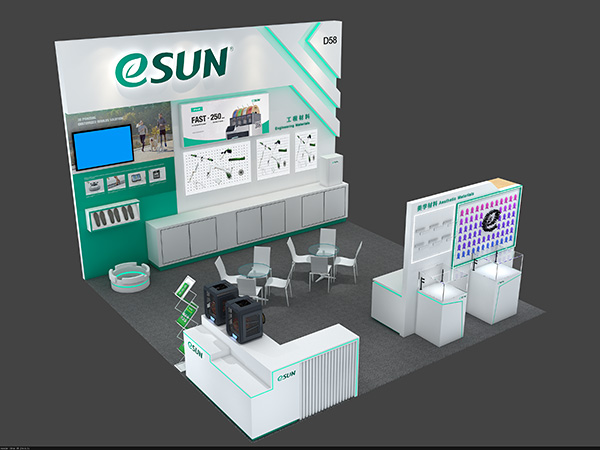 Here are some "sightseeing projects" we've prepared for you at the eSUN booth:
1.High Speed Filaments Zone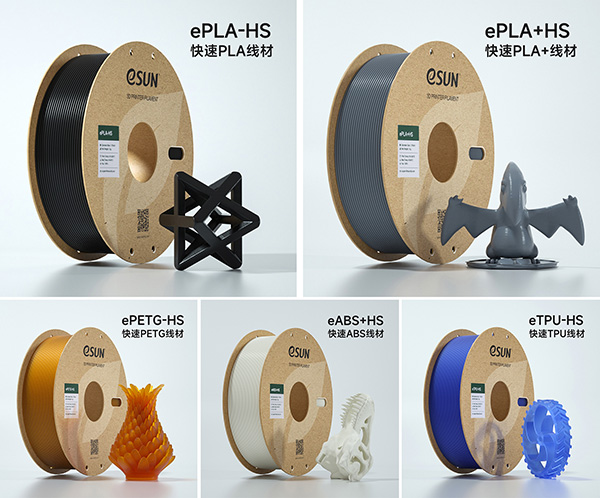 The evolution of 3D printing filaments and printers is rapid. eSUN has launched a high-speed project for popular FDM printing filaments. High-speed filaments, including ePLA-HS, ePLA+HS, ePETG-HS, eABS+HS, and eTPU-HS have been launched or will soon be released. New filaments like ePLA-CF also support high-speed printing.
If you're interested in the performance of high-speed filaments, you can discuss with eSUN's product engineers at the booth to express your demands and share your ideas!
2.Engineering Filaments Display Zone
If "high speed" is not your interest, we recommend stopping by the eSUN Engineering Filaments Display Zone.
At this exhibition, Carbon Fiber PLA will lead as a new filament in the Carbon Fiber series. Other Carbon Fiber filaments, such as ePET-CF, ePETG-CF, eABS-CF, etc., will also be introduced. Other engineering filaments like nylon series and super tough PLA, along with relevant models, will be displayed at the exhibition!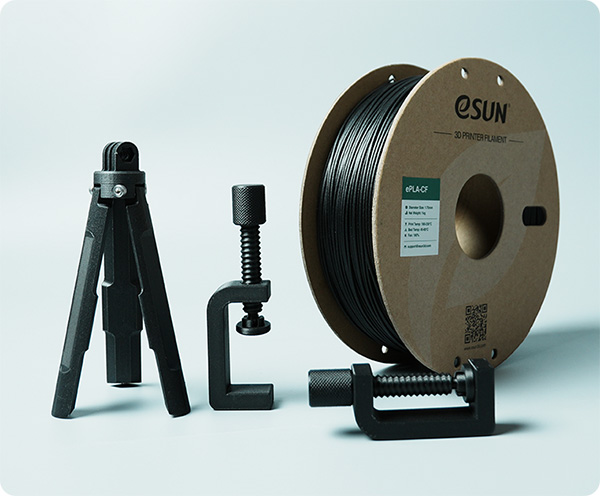 New engineering filament-Carbon Fiber PLA(ePLA-CF)
3.Aesthetic Filaments Zone
As 3D printing applications expand, 3D printing technology gradually enriches aesthetic applications in furniture, lighting, and figurines. Diverse aesthetic filaments help develop application scenarios and bring more inspiration and possibilities to creators. At this exhibition, eSUN will showcase a variety of aesthetic filaments, including the Silk and Matte series. New filaments like Twinking and Luminous series will also make their debut. Please stay tuned!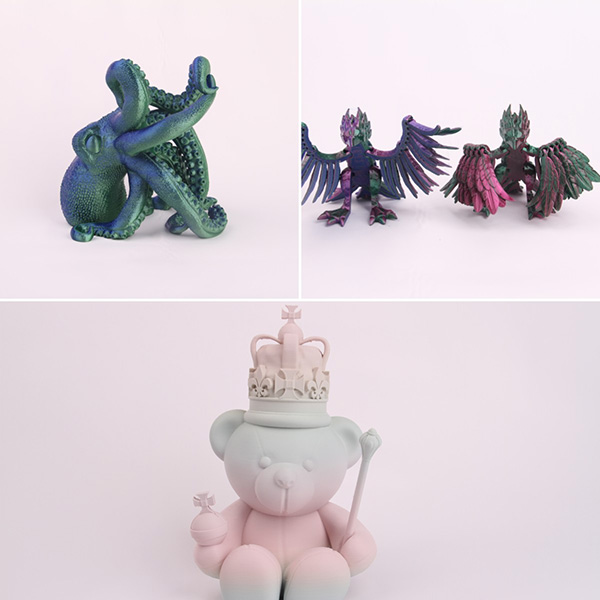 5.Medical Materials Display Zone
In July 2022, eSUNMed, a subsidiary of eSUN, successfully launched its medical 3D printing filament line. Currently, eSUN has stable production capabilities for medical Peek filaments. At this exhibition, we will display medical Peek 3D printing filaments, medical PLA 3D printing filaments, etc. We welcome everyone to visit our booth for more details.
5.Application Display Zone
3D printing dental photopolymer resin solution and the latest 3D printed custom orthopedic insoles solution are also the highlights of this exhibition. What upgrades and optimizations have been made to these latest solutions compared to the past? We invite everyone to visit our booth for a closer look and discussion!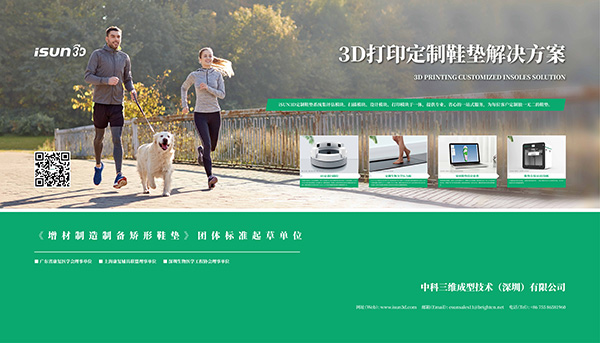 6.Interaction and Draw
All friends visiting eSUN's booth during the exhibition can receive one lottery ticket by following our official social media accounts! Prizes include 21st-anniversary limited edition filaments, eSUN PLA custom T-shirts, 3D printing accessories, etc.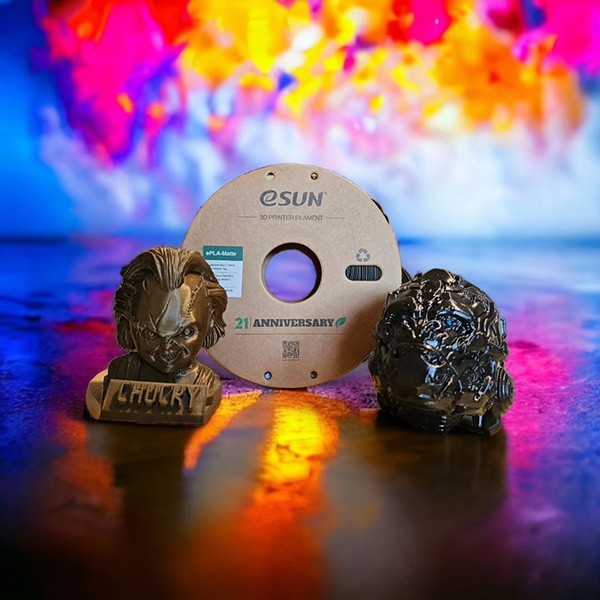 eSUN 21st Anniversary Limited Edition Filaments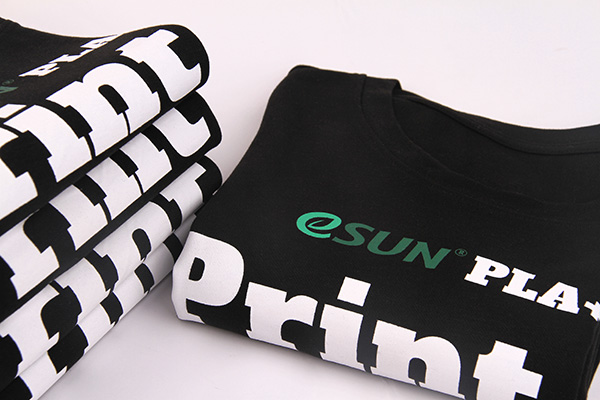 eSUN PLA Custom T-shirt
Exciting Preview: We will be giving away several eSUN PLA custom T-shirts at the exhibition. This T-shirt is partially made from PLA material, environmentally friendly, and soft on the skin, making it unique! Wearing a T-shirt made from PLA material and printing PLA+ filaments is a fashion statement for 3D printing enthusiasts! For specific lottery rules, please visit the eSUN booth for more information.
More exciting content awaits you at TCT from September 12th to 14th! We look forward to gathering with colleagues and industry users at TCT ASIA 2023 to exchange and share research and applications of 3D printing materials. Visit eSUN's booth #58 and join us!
---
Previous:
Application Case | 3D Printing Technology Provides More Possibilities for Sculpture Art Creation