eSUN will display a 3D printed digital dental solution at the Dentistry Show Birmingham in the UK!
Post time: 2023-05-11
In May 12th-13th, British DentalConference & Dentistry Show Birmingham will be held! As the largest and most influential dental industry event in the UK, this conference will attract many well-known dental industry enterprises and professionals from various fields around the world to gather here, share the latest products and cutting-edge technologies, explore industry development trends, and work together to provide better treatment for patients and create a better future for the industry.
Based on the advantages of 3D printing technology in the direction of customization, its development prospects in the dental industry are broad. With the development and progress of the 3D printing industry and the accumulation of technology, more mature 3D printing digital dental solutions are optimizing the patient's medical experience. At this exhibition, eSUN will showcase the latest materials and related printing equipment to help improve medical efficiency and provide patients with precise and efficient treatment plans. Welcome interested customers to visit the booth!
Dental 3D printing resin materials will be the focus of the exhibition. As a well-known global brand of 3D printing materials, eSUN enjoys unique and professional advantages in the research and application of resin materials. In this exhibition, eSUN will focus on displaying several dental 3D printing resin materials.
1.DM100 Dental Restoration Model Resin:
The printed model has a smooth surface, good model texture, high detail reproduction, and high molding accuracy; Low shrinkage rate (<0.5%), good dimensional stability; High surface hardness (>80D); Good scratch resistance after post curing treatment; Good strength and toughness, able to withstand certain impacts; High dimensional stability, minimal deformation during long-term storage (within 7 days), ensuring repeated insertion accuracy.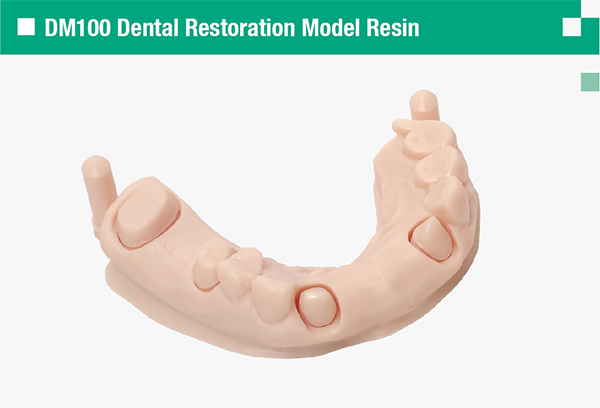 2.OM100 Ortho Model Resin:
The printing model shows smoothness, high detail restoration, and high molding accuracy; High temperature resistance, the model can withstand the high-pressure impact of hot pressing forming instruments, and the deformation is small under high temperature conditions; And the surface hardness is high (>83D).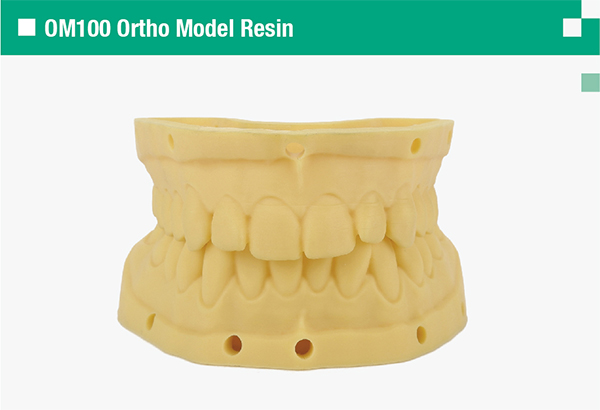 3.TC100 Temperary Crown&Bridge resin:
Dental specialized resin materials used for the production of temporary crowns and bridges. Having a natural tooth appearance texture and color, it can be used with simple surface treatment and polishing after printing; Can be used in the oral environment for a short period of time, without odor or other odors; High surface hardness (>80D); After post curing treatment, it has good scratch resistance.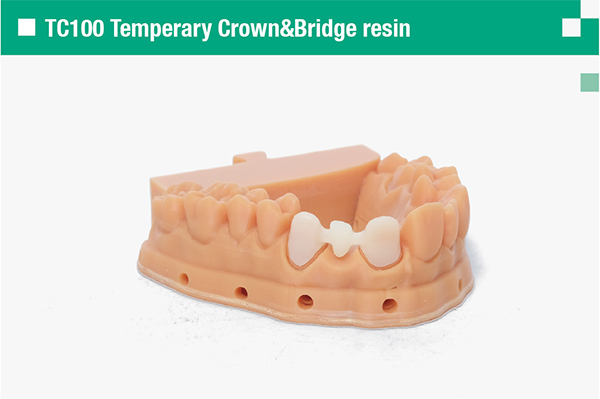 4.DC100 Dental Cast Resin:
Dental resin material, used for 3D printing of crown wax, bridge wax, and bracket wax. Used for the production of casting raw materials in precision casting technology. Even in large-scale casting, there is no residue after combustion; The model shows smoothness, high degree of detail restoration, and high molding accuracy; It can meet the requirements of metal casting processes for movable supports, post cores, and internal crowns, as well as the casting processes for all ceramic crowns, veneers, and inlays.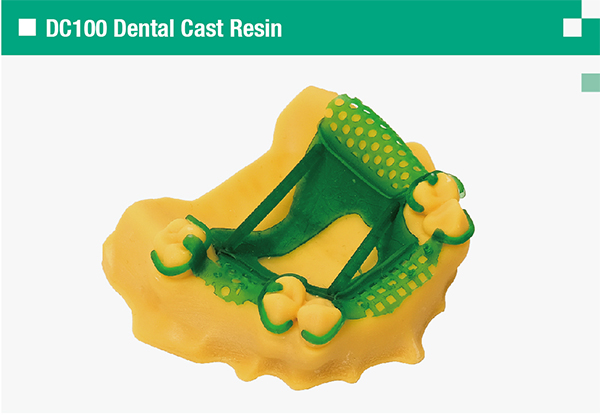 5.WO100 Water-Washable Ortho Model Resin:
Special resin material for orthodontic dental molds. The model indicates smoothness, high detail reduction, high temperature resistance, washability with water, eliminating the alcohol cleaning step, significantly reducing post-processing time, improving printing efficiency, and high cost-effectiveness.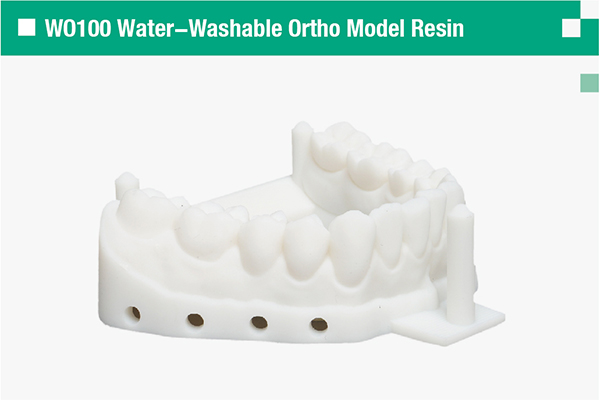 6.SG100 Surgical Guide Resin:
Dental specialized resin material, suitable for making implant surgical guides. Clear and transparent color; The model has a smooth surface, high degree of detail restoration, and high molding accuracy; Good strength and toughness, able to withstand certain impacts; It can be sterilized at high temperature and sterilized in a wet manner.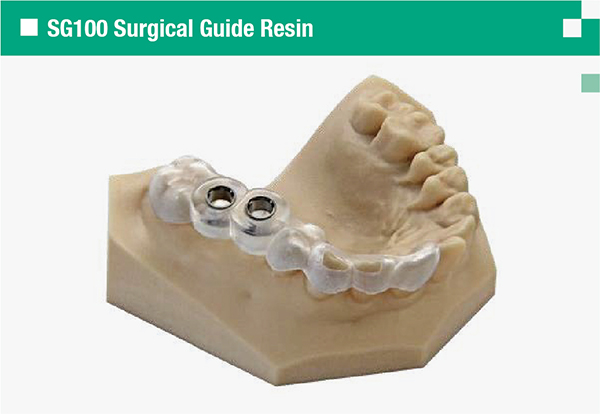 7.GM100 Gingiva Mask Resin:
Dental specialized resin material for 3D printing of flexible simulated gums. In digital oral medicine, combined with restorative dental mold materials, functional 3D reconstruction of gingival model fragments with functional defects can be performed. It has a natural color that mimics the gums and can finely simulate the appearance and touch of the gums. The material has superior elasticity and tear resistance.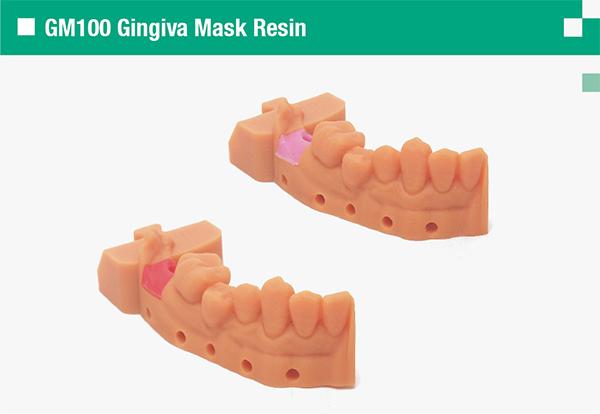 8.CT100 Custom Tray Resin:
Dental specialized resin material for personalized functional tray customization. The model has a smooth surface, high degree of detail restoration, and high molding accuracy; Good strength and toughness, able to withstand certain impacts; Suitable for all custom impression materials.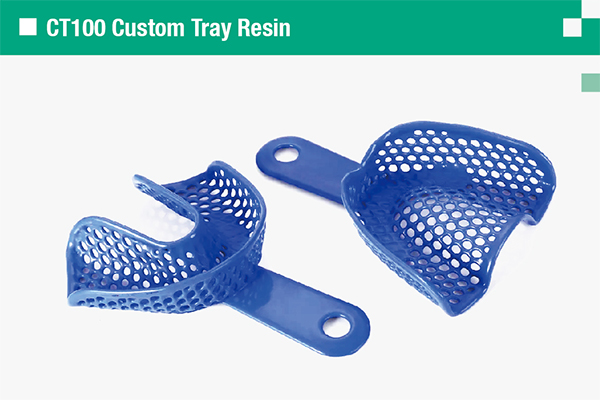 Standardization Certification of Dental 3D Printing Resin Materials
Against the backdrop of rapid development in the dental 3D printing market, standardizing and continuously improving material production standards can help improve and expand the depth and breadth of 3D printing technology application in the dental industry, ensuring user experience. Among eSUN's dental specialty resin materials, 7 of them have passed FDA certification (Class I) in the United States, as follows.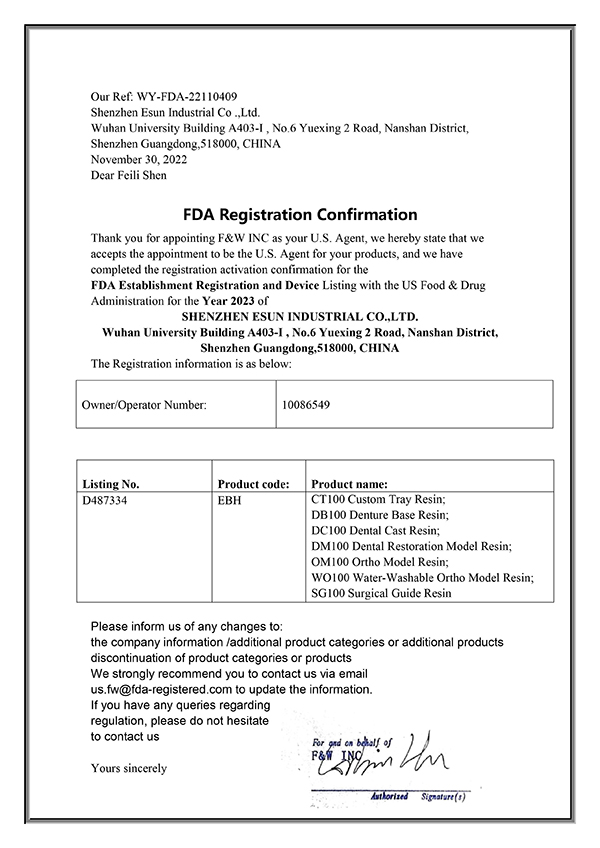 eSUN bio-based high-precision resin has also passed biocompatibility testing, and the product has low irritation, making it more friendly and safe for both the human body and the environment.
In addition, eSUN also has a series of supporting dental 3D printing equipment, such as iSUN LCD dental 3D printers, model post curing processing equipment, etc. Welcome interested friends to visit the booth and learn more about product details!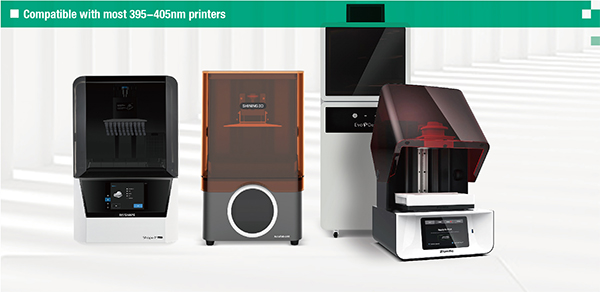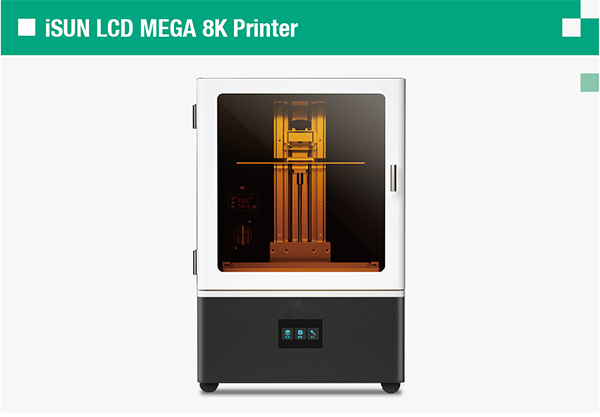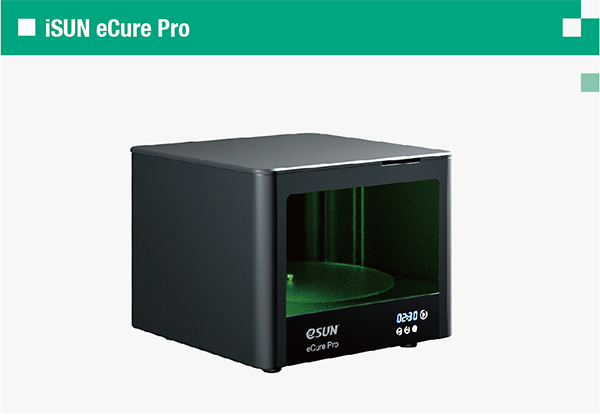 New materials and technologies are bringing creative and breakthrough changes to many industries. Taking advantage of this exhibition, eSUN looks forward to collaborating with upstream and downstream enterprises in the dental industry to jointly promote the industry's transformation towards digitalization and intelligence, and provide patients with a better medical experience.
---
Previous:
eSUN will display at RAPID+TCT 2023
Next: