The first international standard for 3D printing filaments, led by eSUN, was officially released.
Post time: 2023-09-27
In August of 2023, the international standard ISO 5425:2023, titled "Specifications for use of poly(lactic acid) based filament in additive manufacturing applications," led by China, was formally published by the International Organization for Standardization (ISO).
This standard was jointly proposed by Shenzhen Esun Industrial Co., Ltd. and Beijing Technology and Business University during the ISO Plastics Technology Committee (TC61) annual meeting in September 2019. Following more than ten meetings of global experts' discussions, it sequentially passed through the voting stages of the New Work Item Proposal (NWIP), Working Draft (WD), Committee Draft (CD), and Draft International Standards (DIS). Due to thorough justification and the resolution of significant issues in the early stages, this standard skipped the Final Draft International Standards (FDIS) phase and was directly published by ISO.
ISO 5425:2023 is the first international standard for 3D printing filaments led by the Chinese additive manufacturing (3D printing) industry.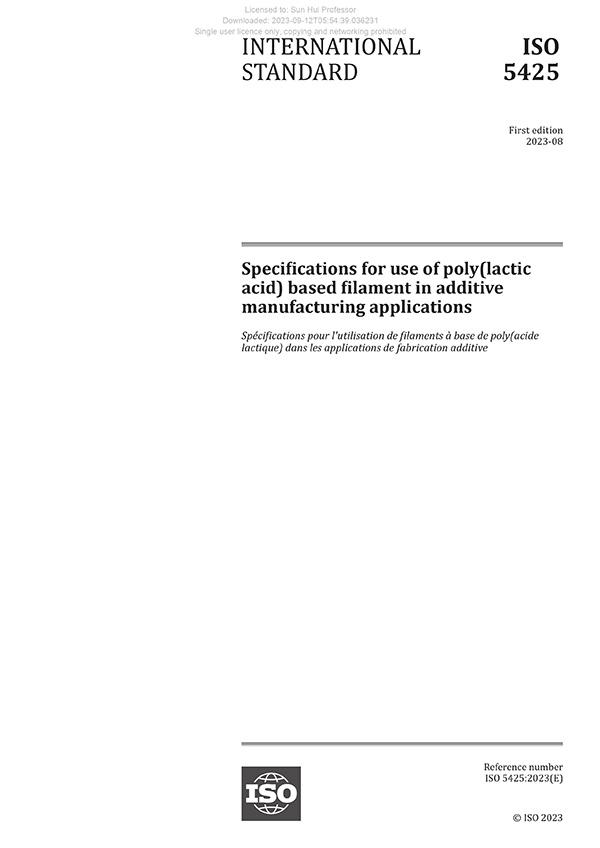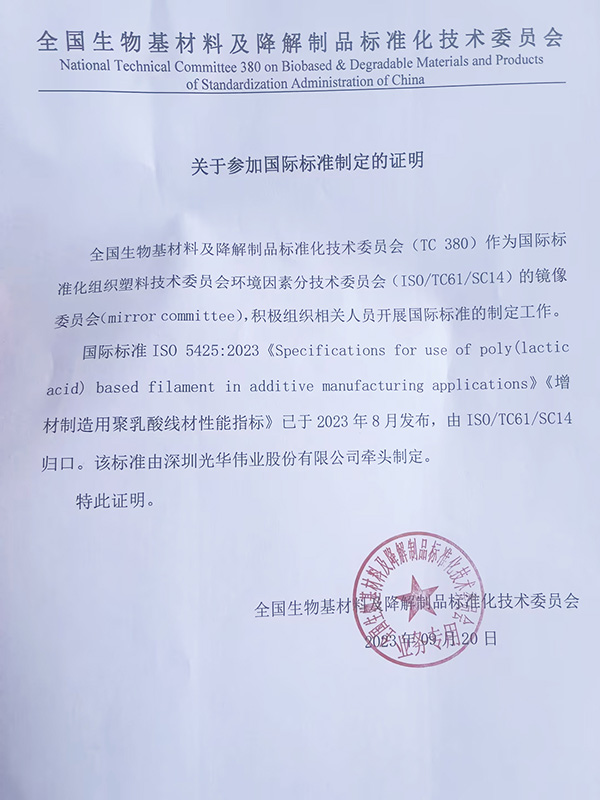 This standard specifies performance indicators for PLA filament used in 3D printing, including appearance, diameter, ellipticity, net weight, deviation, volatile content, tensile load, elongation at break, etc. It also provides inspection rules and labeling, packaging, transportation, and storage requirements.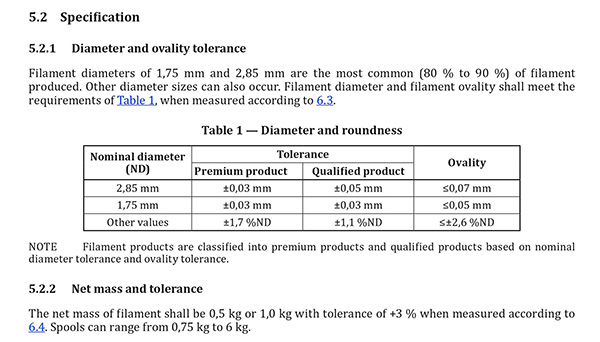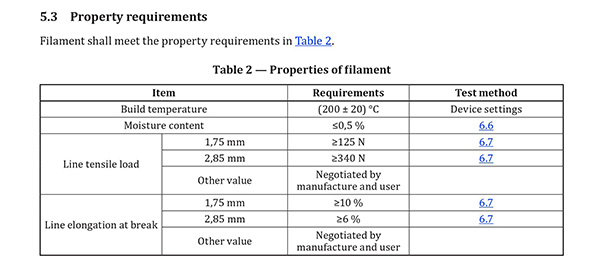 Sample of Standard Content
PLA 3D printing filament is one of the most widely used materials in the global fused deposition modeling 3D printing technology. The publication of this standard will facilitate further standardization and promote the orderly and healthy development of global 3D printing technology.

Additive manufacturing technology, which emerged in the 1980s, has undergone decades of development and currently plays a crucial role in various industries and fields worldwide, including education, creative industries, healthcare, aerospace, automotive manufacturing, etc. Additive manufacturing technology has led to a new technological revolution and is expected to bring more innovative changes to production and life.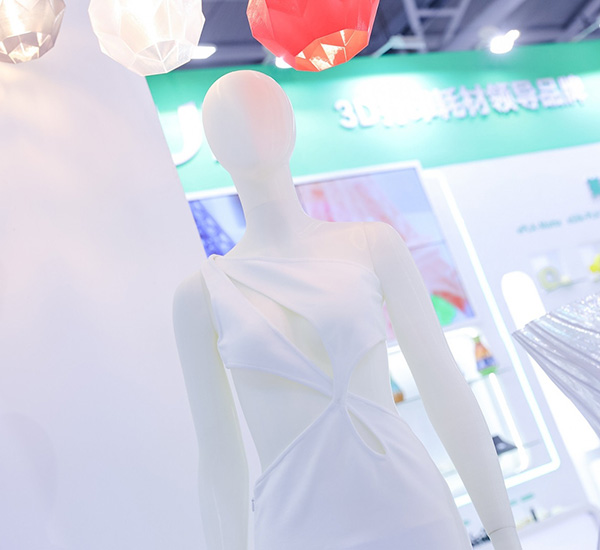 3D printed human body model (printed using eSUN PLA+ filament)
The release of international standards led by China's additive manufacturing industry has several significant benefits. On the one hand, the uniformity and standardization of these standards contribute to enhancing product quality and reliability. They drive technological innovation and progress, elevate industry technical standards, improve production efficiency, and promote trade facilitation, fostering industry development. Furthermore, the publication of this standard showcases China's contribution to the global industry, benefiting international trade and technological exchange.
Additionally, PLA is an essential biobased material, and the release of the 3D printing filament standard for PLA signifies another solid step in international standardization efforts for biobased and biodegradable products and green intelligent manufacturing in China. This development is expected to standardize further and promote this field's orderly and healthy development. It may serve as a model and guide for elevating relevant Chinese standards to international ones in related areas.
In 2007, eSUN, a pioneer in the field, was the first to introduce biodegradable PLA to FDM 3D printing. Subsequently, PLA 3D printing filaments gained widespread recognition worldwide. Today, PLA 3D printing filaments have evolved into a diverse range of categories suitable for both consumer-grade and professional applications.
Taking eSUN as an example, our PLA series of 3D printing filaments includes aesthetic filaments like ePLA-Matte, ePLA-Silk, eMarble, Wood, eTwinkling, PLA Luminous, etc. We also offer engineering filaments such as ePLA-CF(carbon fibers PLA), ePLA-GF(glass fiber PLA), and ePLA-ST(super tough PLA). Additionally, star products like PLA, PLA+, ePLA-HS(high-speed PLA), ePLA-LW(lightweight PLA), etc., have been well-received by 3D printing users worldwide.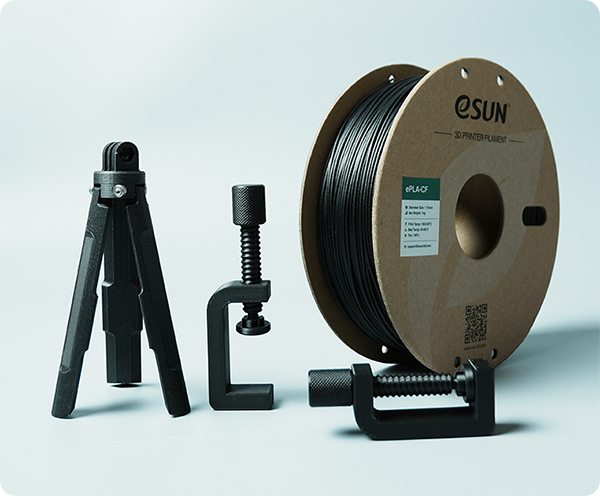 eSUN's latest engineering filament- Carbon Fiber PLA (ePLA-CF)
As widely recognized among the 3D printing filaments currently in use, while PLA finds extensive application, it also exhibits noticeable performance deficiencies. PLA is inherently brittle, making it prone to cracking or damage upon impact. Thin sections are susceptible to breaking when bent, and it has relatively poor heat resistance. These issues have limited the broader adoption and application of PLA filaments in 3D printing.
In response to these challenges, eSUN has made groundbreaking strides in developing various PLA modification technologies and successfully integrating them into filament production. ESUN has mastered several modification techniques, including PLA toughening, lightweight, antistatic, flame retardant, heat resistance, and 4D filament printing technologies. The application of these modification technologies helps expand the range of applications for PLA filaments.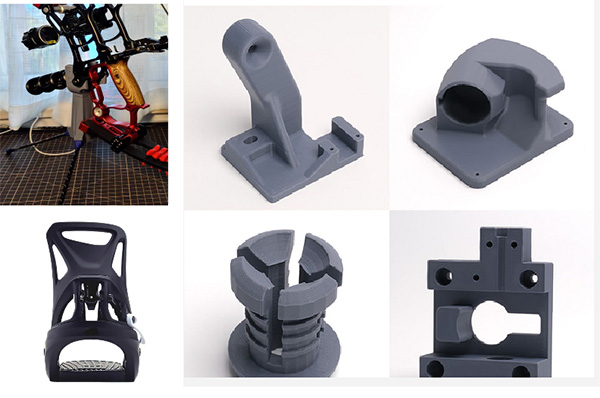 From introducing PLA into the 3D printing industry to providing a diverse range of PLA 3D printing filaments, each with unique strengths, and driving the establishment and release of international standards for PLA 3D printing filaments, eSUN has consistently contributed a strong brand presence from China to the industry.
In the future, eSUN will continue to focus on researching and modifying bio-based materials, advancing the deep application of 3D printing technology in various fields and supporting the industry's development.
---